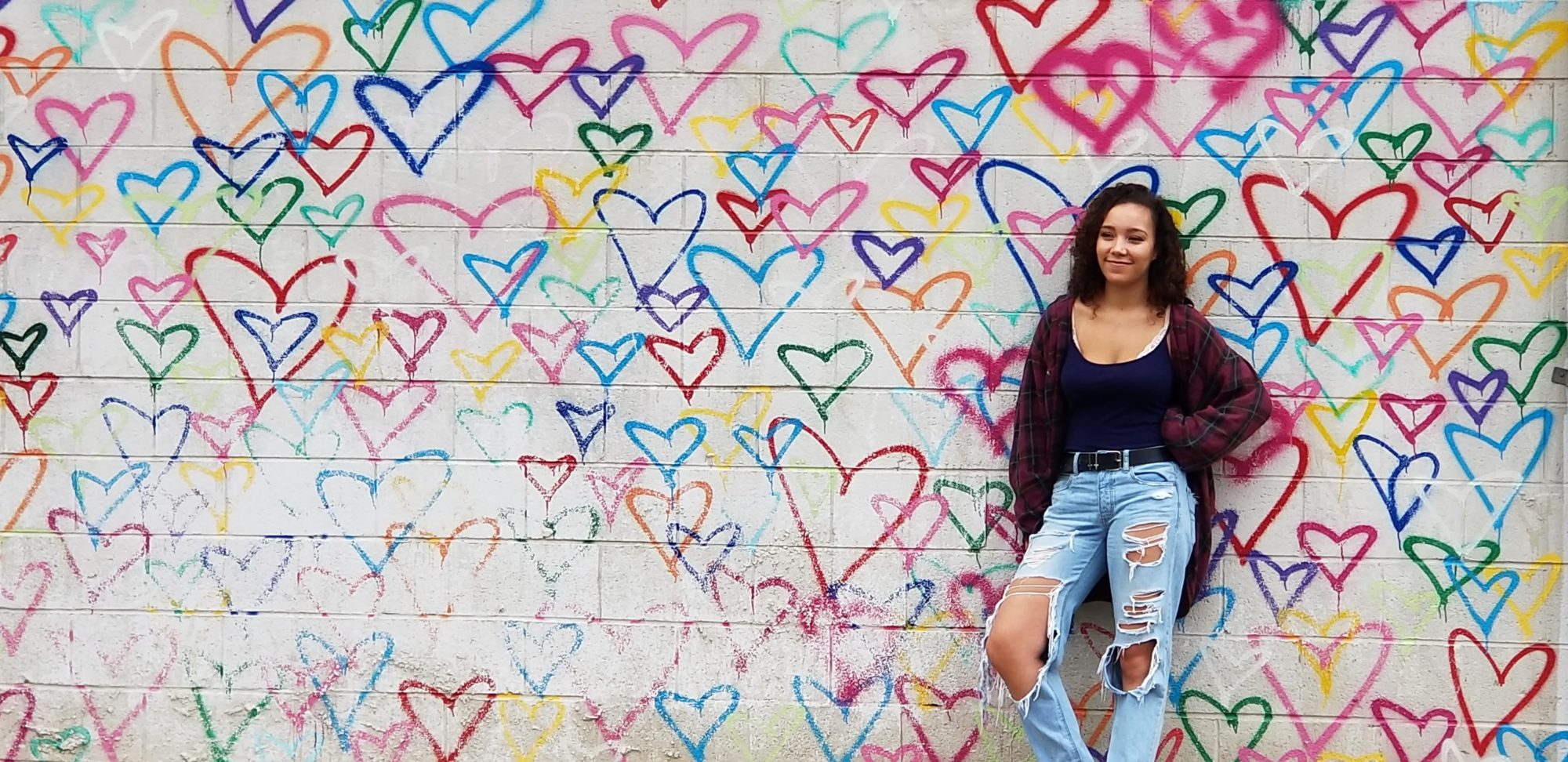 About Julia…
Julia Pratt is an eighteen-year-old singer, songwriter, and performer currently based just outside of Philadelphia, Pennsylvania. She spent her childhood traveling the United States and the world—including time in China and Vietnam—and her exposure to diverse cultural experiences played an important role in developing her broad worldview.
At the age of 10, Julia began writing poetry and singing in chorus in China, where she also learned conversational Mandarin. But it wasn't until the summer of 2017 that she found solace in music and really began to devote time to songwriting, using the ukulele and piano as her main tools. 

Julia has recorded in Philadelphia and also with her uncle, jazz musician Marcus Johnson, in Memphis, Tennessee. She is steadfast in learning her craft and enjoying the adventure that sharing new music brings.
Julia's Interests...
When she isn't hard at work in the studio or writing music in her bedroom, Julia can usually be found watching "The Office" for the umpteenth time with her dog, Kal,  trying out a new makeup look, or scrolling through Spotify to find new songs to arrange. Other artists who inspire her writing include Adele, Imagine Dragons, Sam Smith, Beyonce, Ed Sheeran, Shawn Mendes, 5 Seconds of Summer, Gin Wigmore, Alicia Keys, Demi Lovato, and Twenty-One Pilots.
Julia Cares About…
Mental Health
Advocacy through songwriting is important to Julia. She is passionate about helping people find support, break unhealthy patterns and live their best life. "I hope that my music can help other people put words to their emotions and encourage them to seek support and start a journey of recovery."
Violence Against Women
Julia is a strong advocate for protecting women from violence. She uses her music to discuss poor relationships, sexual assault, and domestic abuse, all of which are prevalent in our culture. The song "All the Girls Are Crazy" is her #Metoo ballad and comments on the way society often labels women who speak about their sexual assault as 'crazy' or 'liars.' Julia's message to her audience is simple: the world needs your unique gifts and your compassion. "Don't let someone else's demons become your own," says Julia. "Survive, fight for your rights, and keep moving in a positive direction."
For girls her age, Julia recommends a book written by her sister, Miranda Pratt, a fellow survivor of abuse and assault. "My sister wrote, '20 Things I Wish I Had Learned in Sex-Ed' after she was assaulted, and I believe it should be a staple on any young woman's reading list. The book doesn't dodge the topic of sexual assault but instead confronts the issue as a whole in society. It [1] lays out advice for girls to protect themselves against violence and provides guidance if they have been assaulted."